Korea has experienced astonishing economic progress in the last few decades.
The annual trade volume has expanded to USD one trillion, helping Korea become the world's
eighth-largest trading partner
. Korea also strengthened its presence on the global stage by hosting and participating in international events.
This article looks at some keywords that summarize the details of each achievement.
[Trade volume reaches USD one trillion]
Korea became the world's
eighth-largest trading partner
. For the past two consecutive years, Korea's annual trade volume has exceeded USD one trillion. As low as USD 480 million in 1962, Korea's trade volume increased by 2,080 times in less than 50 years.
Also,
Korea's credit rating
received an upgrade. Moody's Investors Service lifted Korea's credit rating from A1 to Aa3 in August, while Fitch Ratings raised it from A+ to AA- in September.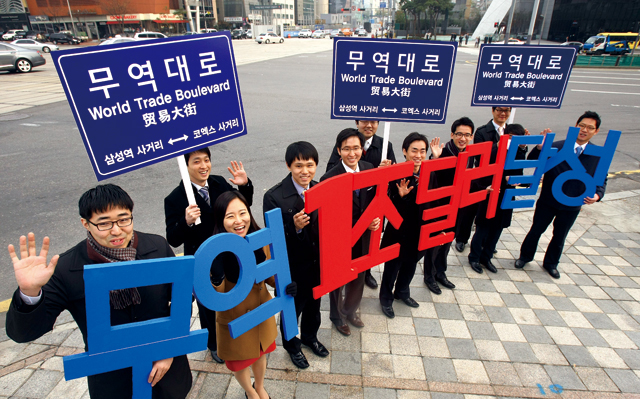 [Expansion of role on global stage]
Korea was elected as a non-permanent member of the UN Security Council for the 2013-2014 term at the UN headquarters on October 19, marking the first time that
Korea won a non-permanent seat on the Council
since 1996-1997. As one of the 15 elected members, Korea is expected to take an active role in maintaining world peace and security and also to contribute to the stable management of the situation on the Korean Peninsula.
[FTAs and economic growth]
Korea managed to generate USD 500 billion worth of export revenue and USD one trillion of trade volume in 2011 amid the worldwide financial crisis. These achievements are hugely attributed to signing free trade agreements with a number of nations. In recent years,
FTAs
with ASEAN (2009), EU (2011), Peru (2011), and the U.S. (2012), as well as the Comprehensive Economic Partnership Agreement (CEPA) with India have come into effect, building up worldwide networks all across the Americas, Europe, and Asia.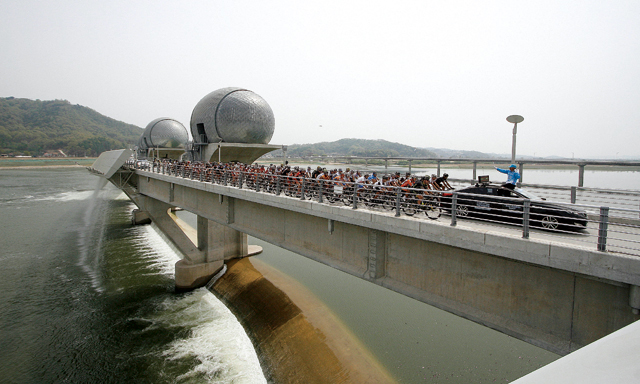 [Korea's rivers restored to survive torrential downpours]
Nakdonggang Flood Control Office issued a heavy rain watch in the neighborhood of Geumho River at 3:40 p.m. on July 9, 2012, for the first time in the past four years. But it was soon called off at around 7:40 p.m. The rain was still continuing but the water level dropped due to the improved drainage system. Warnings issued at Jindong, Gupo, and Samryangjin have all been lifted in a short while.
"The water level of the
four restored rivers
dropped two to four meters on average, helping protect the vulnerable regions from natural disasters," said Kim Gun-ho, president of the
Korea Water Resources Corporation
(KWRC). "The estimated damage from downpours and typhoons nationwide has been cut in half."
[From the poorest country to donor state]
Korea, which once was one of the world's poorest countries in dire need of international aid in 1950, became a
donor country
in less than a century. The November edition of weekly newspaper
Economist
evaluated Korea as a model of growth in their article titled 'What do you do when you reach the top?' while advising a need for a new approach for further development.
[UAE nuclear power contract awarded]
The Abu Dhabi government has chosen Korean firms to construct its first nuclear power stations in the
United Arab Emirates
(UAE). Following the Federal Authority for Nuclear Regulation's (FANR) approval for construction in July after 18 months of strict inspection, the
Emirates Nuclear Energy Corporation
(ENEC) hosted a groundbreaking ceremony to celebrate the commencement of the first facility. The fact that Korea beat out countries advanced in nuclear power such as Japan, the U.S., and France surprised the world. Korea's success in winning the deal is largely attributed to its high technology and reasonable price.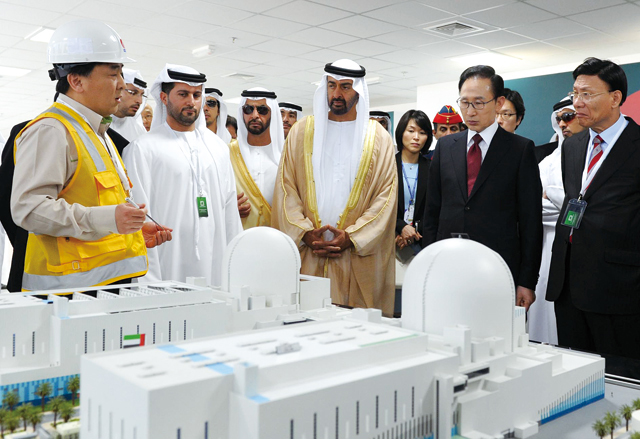 [Resolving economic crisis]
The November edition of
Foreign Policy
introduced Korea in an article "Who won the recession? These 7 countries." The magazine described Korea as having seen a constant rise in household income for the past eleven quarters and an upgrade in its sovereign credit rating. It also mentioned that Korea has solidified its position as a nation safe for investment, adding that Korea still faces a few challenges such as low domestic consumption and high household debt but when global trade began to recover, people all across the world will come across Korean products.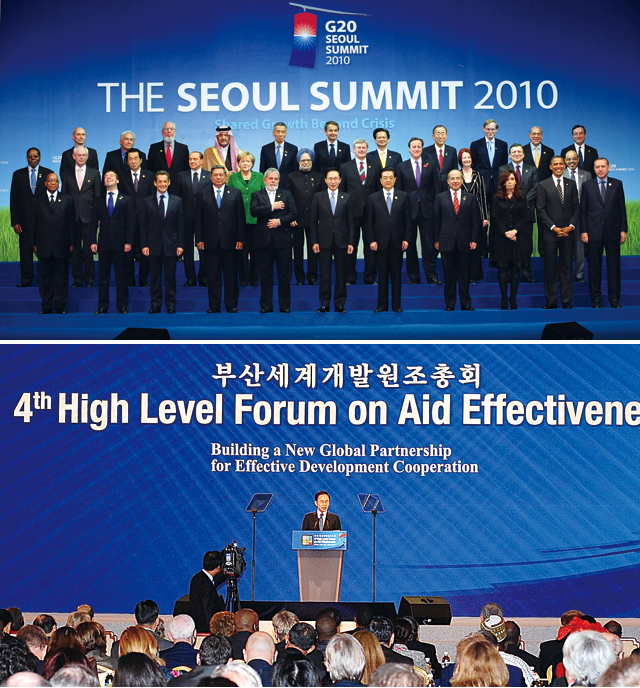 [Upgraded global competitiveness]
The
Global Competitiveness Report 2012-2013
released by the
World Economic Forum
(WEF) placed Korea at 19th among 144 economies in September. Korea's rank was raised five notches up from 24th last year. The report, which assesses 144 economies based on their productivity and prosperity, is considered a comprehensive assessment of national competitiveness.
[10 million annual foreign tourists]
The number of
foreign tourists in Korea
reached ten million on November 21, 2012. It is the highest number since statistics began being recorded in June 1955 when Canadian tourists set foot in Korea.
A total of 75.2 percent of foreign visitors surveyed said that they are planning to return in three years and 74.2 percent said they would recommend travelling to Korea to their acquaintances.